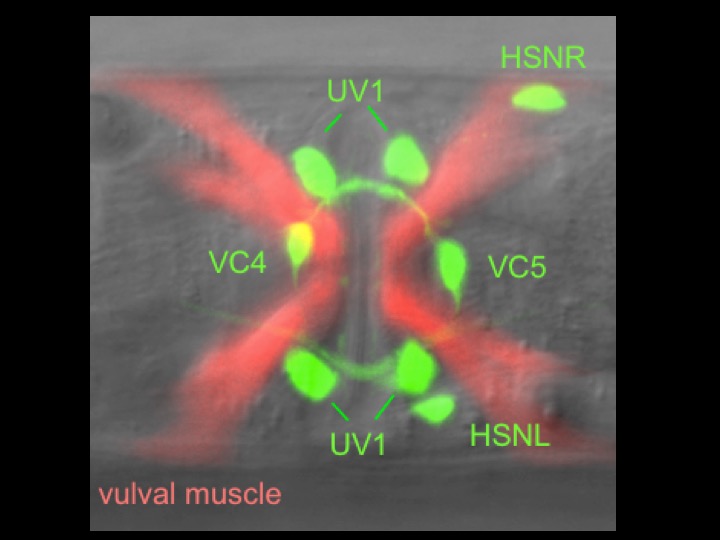 Neuropeptides and C. elegans behavior
Neuropeptides are important neuromodulators with widespread functions in the brain. In the mammalian brain, for example, neuropeptides are critical for perception of pain, social behaviors, breathing rhythmicity, and consciousness.  C. elegans uses a large number of diverse neuropeptides to control its behaviors. It is therefore an excellent model for the study of neuropeptide signaling in intact neural circuits.  Our prior studies identified neuropeptide signals that potently inhibit reproductive behavior. These inhibitory peptides target serotonin neurons in the circuit that generates reproductive behavior, and we have used behavioral screens to identify genes required for peptidergic inhibition.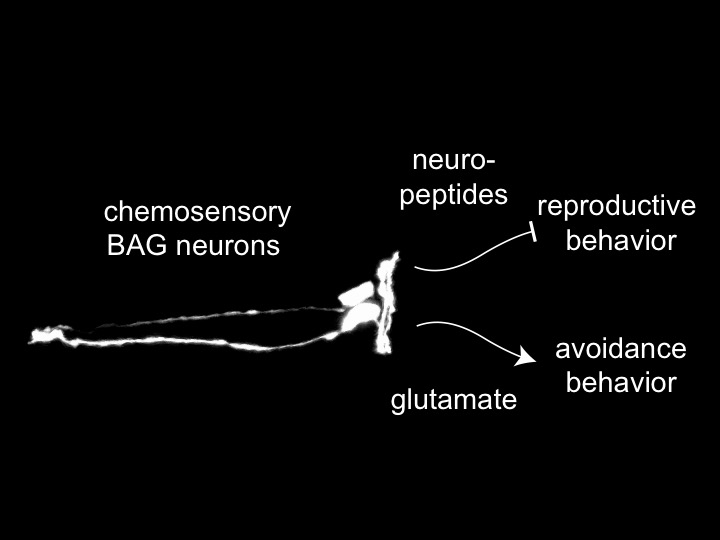 Regulation of behavior by gas-sensing neurons
Neuropeptides that inhibit reproductive behavior are released by a pair of sensory neurons that are tuned to detect the respiratory gas carbon dioxide. Gas-sensing neurons are found in many animals. In larger animals that breathe, gas-sensing neurons monitor blood carbon dioxide and control respiration. In smaller animals, carbon dioxide is sensed as a cue that indicates the presence of other animals. Our studies suggest that C. elegans senses the carbon dioxide generated by bacteria in its environment. Worms eat bacteria, and like us they prefer dead food. Gas-sensing neurons help worms determine just how dead their food is by sensing a product of microbial metabolism. Molecular and genetic studies of gas-sensing neurons have led us to identify a receptor for carbon dioxide and mechanisms required for proper signaling between sensory neurons and the motor programs they control.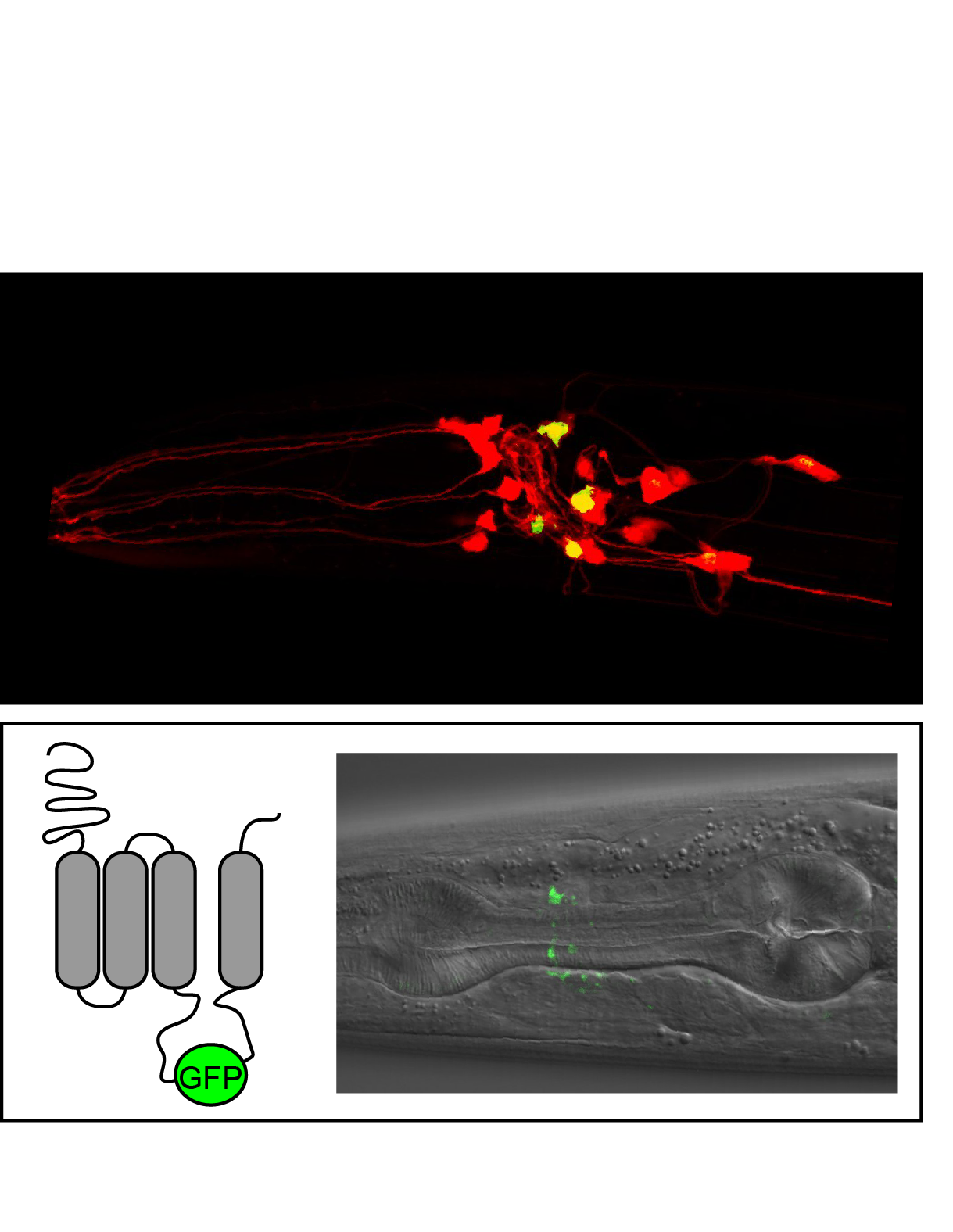 Serotonin and dopamine signaling in the control of C. elegans behavior
Biogenic amines are a class of neurotransmitter that are important in human health; many therapeutics for psychiatric and neurological disorders, such as major depression, Parkinson's disease, schizophrenia and anxiety disorders, act on biogenic amine signaling systems in the brain. Biogenic amine neurotransmitters are essential for several behaviors of C. elegans. Serotonin is required for foraging and reproductive behaviors. Dopamine is required for food-response behaviors. Using genetic screens and cell-targeted transcriptomics, we have identified molecules required for serotonin and dopamine signaling. Among these are a novel dopamine receptor that functions as a dopamine-gated ion channel.